Commercial Coatings - TOPPS Seal System 1000
TOPPS SEAL™ SYSTEM 1000
METAL ROOF UPGRADE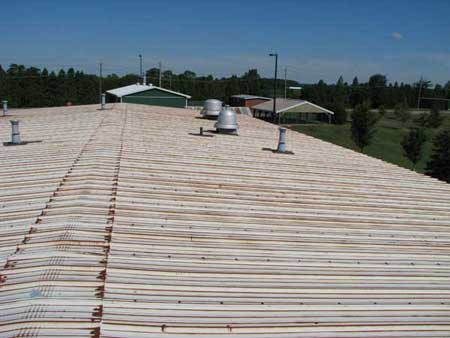 Metal roofs seldom wear out. They're lost from lack of maintenance. Temperature changes loosen components. Weather erodes the thin protective finish. The result is leaks and surface rust. Discover the amazing Topps Seal liquid applied 100% rubber system that corrects this and saves unnecessary replacement expense. This comprehensive system seals and locks in every fastener beneath a seamless rubber membrane that moves as needed. Adapts to any shape. Performs in all climates. The durable solution — available to you in 12 attractive colors.
Preparation
Power washing and RustArrestor™ prepare the surface for direct adhesion of the Topps® system.
Fasteners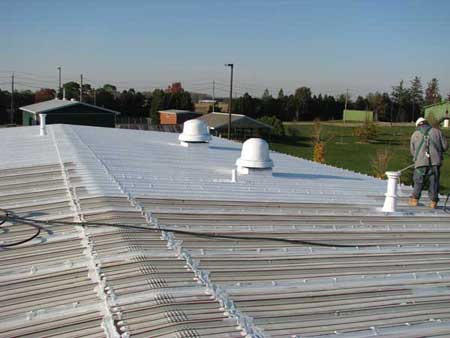 After all fasteners are tightened, new ones added as necessary, each is sealed tight with RivetGuard™.

Seams
RivetGuard™ or SeamGuard™ sprayed into seams eliminates the source of most future roof leaks.

Surface
Topps Seal seamless weatherproofing completes the process with a durable, weather resistant, attractive barrier.
Call or E-mail - We can help you chose the right solution for your needs and your budget!
MEMBER OF

350 National Rd., Box 604,
Chatham, ON
N7M 5K8
Tel: (519) 354-7572
Fax: (519) 354-1832