Basement Repairs - Crack Injection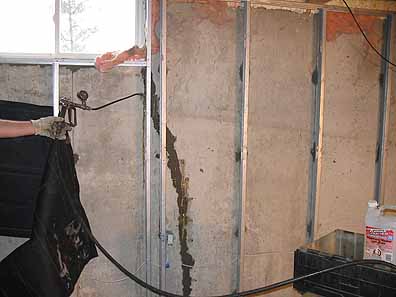 Crack Injection Repairs
This is an example of Crack Injection. This is often the easiest, least costly and least intrusive method to repair a poured concrete wall that is leaking due to cracking.
There is no need to dig along the exterior of the foundation wall, saving on time and labour costs!
DETAILED SPECIALTIES INC. is an Authorized Multi Urethane System Installer.
Call or E-mail - We can help you chose the right solution for your needs and your budget!
MEMBER OF

350 National Rd., Box 604,
Chatham, ON
N7M 5K8
Tel: (519) 354-7572
Fax: (519) 354-1832